Our home's roof is not something that you want to cut corners on. It's why you need to be confident in the residential roofing company you're working with – whether it's a new roof installation, repair, or even just routine maintenance. At Davidoff Roofing, quality workmanship and honest, professional service is what we do – regardless of how small or large the job is.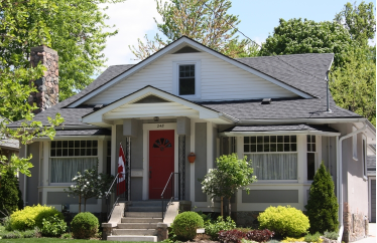 A Closer Look at Our Residential Roofing Services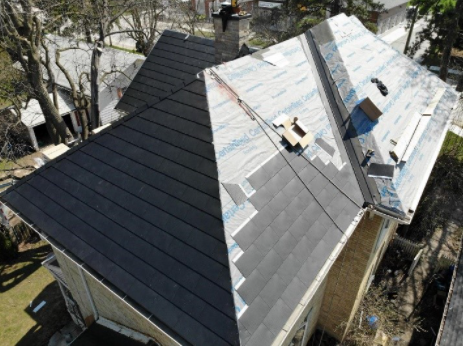 New Roof Installation
A quality, long-lasting roof begins with proper installation. When you work with us at Davidoff Roofing, you can rest assured that your roof was installed correctly and by the book. With a core value based on quality workmanship, we wouldn't have it any other way. Our roofers are highly skilled professionals that are trained to install every type of roof that we offer. And when we're through with a job, we'll leave your property in the same condition that we found it in.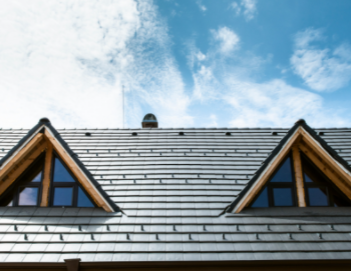 Home Roof Maintenance & Inspection
All roofs are likely to require routine maintenance as they age over time to ensure they continue to offer the protection your home needs. We suggest scheduling a roof inspection and maintenance at least once a year so your roof's overall condition can be properly assessed and any small issues can be resolved before they turn into big, expensive ones.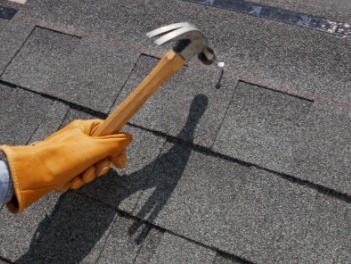 Residential Roof Repairs
From flashing repair to replacement shingles, our home roofing services include the repairs it needs to maximize its life. We understand that some repairs cannot wait, which is why our service is as timely as it is effective.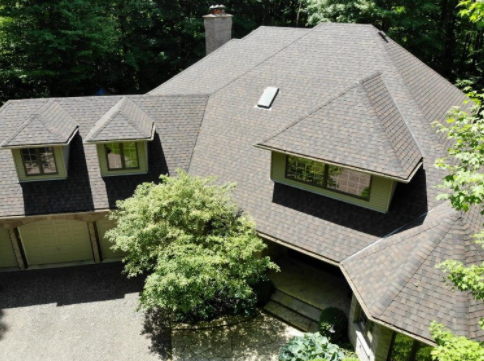 Residential Roof Replacements & Restoration
Whether your roof was damaged in a storm or fire, our residential roofing contractors also specialize in restoration. Whether it's just a certain area that needs attention or a complete replacement, we'll carefully assess the damage, formulate a plan and execute it.
Types of Roofing We Install for London, Ontario Homeowners
Roofs are not universal. In fact, you might be surprised to realize just how many different types of roofs there are to choose from for your next installation. There are asphalt shingles, the most common type of residential roof, to more long-lasting durable types such as cedar shingles. Here's a closer look at all the types of roofing we install at Davidoff roofing:
Why Choose Us

Trustworthy
We treat each project as if it were our own and pay it the respect it deserves.

Quality Workmanship
With over 35 years in the industry our contractors provide only the highest quality work.

Flexible Financing
We offer flexible payment options to suit our customers' needs.

Certified Contractors
Our contractors are certified in every material we use for premium installations.

Insured
We do everything by the book and are happy to provide proof of insurance.

Warranty
We offer warranties on workmanship and manufacturing, so you know that your business is covered.
Book Your Next Project with London's Reliable Roofing Contractors
For more information on our residential roofing in London, Ontario and to schedule an estimate on a new installation, inspection, or repair. Contact us today.
An absolutely outstanding company, staff and roofing crew! Brent made the quote process very easy to understand and our quote was quite comprehensive. The office staff was extremely helpful. The crew was very polite, exceedingly accommodating and they went above and beyond the contract we signed! The cost was very reasonable given the scope of the job. Our family highly recommends that anyone considering a roof replacement be sure to give priority consideration to Davidoff Roofing!
Full marks to Davidoff Roofing. The whole process from initial phone call to estimate to replacing our roof and installing a downspout went smoothly. Their knowledge and experience was a great benefit because our roof wasn't a simple tear off and replace. Modifications were required to correct some imperfections in the roof. We would highly recommend Davidoff Roofing.
We are thrilled with our new roof and the excellent service that we received from the Davidoff team. The crews were professional, friendly, had a fine attention to detail and were always willing to answer any questions that we had. We learned a lot about roofing and our home throughout the process. Our neighbours were also extremely impressed by the cleanliness of the work site and the extra effort that went into safe work practices. Thanks Davidoff, we couldn't be happier!
Frequently Asked Questions
How long should a residential roof last?
The longevity of your residential roof depends on a few factors: 
1. If it was properly installed 
2. If regular roof maintenance is performed 
3. The type of roof you have: 
– Flat roofs typically last upwards of 15-25 years 
– Metal & steel roofs typically last more than 50 years 
– Slate roofs should last 75-100 years  
– Asphalt roofs typically last over 25 years 
– Cedar shingles last anywhere from 30-50 years 
– Copper metal roofs can last for up to a century 
How much does residential roofing cost? 
This question again largely depends on the type of roof that is being installed, however most new roofs in Ontario tend to cost somewhere between $2,000 and $11,000. It's important to consider any new roof as an investment. Not only is it key to protecting your home from the elements, but a new roof can also improve curb appeal and increase resale value. 
Is there a warranty or guarantee for my residential roof?
Yes, we offer warranties on workmanship as well as manufacturer warranties on roofing materials. We're happy to discuss warranties and guarantees in advance of your project. 
Book Your Free Estimate Today and Get Your Project Started