Your home's roof is not something that you want to cut corners on. It's why you need to be confident in the residential roofing company you're working with – whether it's a new roof installation, repair, or even just routine maintenance. At Davidoff Roofing, quality workmanship and honest, professional service is what we do – regardless of how small or large the job is.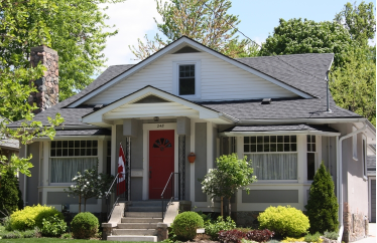 Our Residential Roofing Services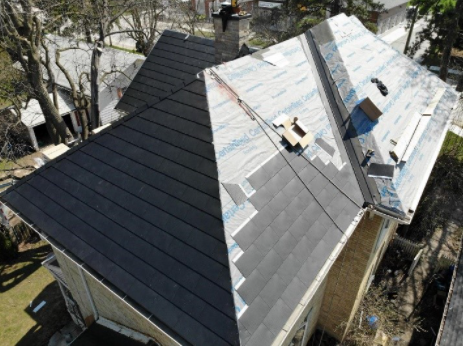 New Roof Installation
A quality, long-lasting roof begins with proper installation. When you work with us at Davidoff Roofing, you can rest assured that your residential roof was installed correctly and by the book. With a core value based on quality workmanship, we wouldn't have it any other way. Our roofers are highly skilled professionals trained to install every type of roof we offer. And when we're through with a job, we'll leave your property in the same condition that we found it in.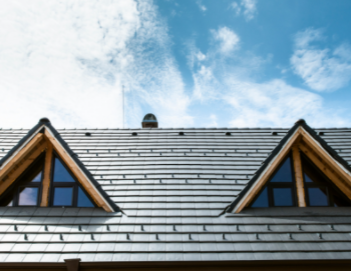 Home Roof Maintenance & Inspection
All roofs are likely to require routine maintenance as they age over time to ensure they continue to offer the protection your home needs. We suggest scheduling a roof inspection and maintenance at least once a year so your roof's overall condition can be properly assessed and any small issues can be resolved before they turn into big, expensive ones.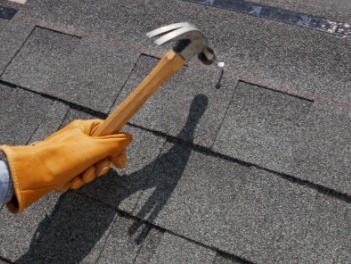 Residential Roof Repairs
From flashing repair to replacement shingles, our home roofing services include the repairs it needs to maximize its life. We understand that some repairs cannot wait, which is why our service is as timely as it is effective.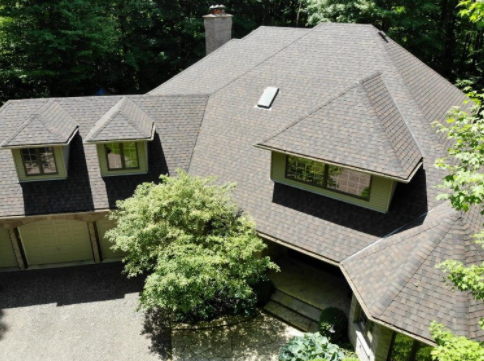 Residential Roof Replacements & Restoration
Whether your roof was damaged in a storm or fire, our residential roofing contractors also specialize in restoration. Whether it's just a certain area that needs attention or a complete replacement, we'll carefully assess the damage, formulate a plan and execute it.
Types of Roofing We Install for London, Ontario Homeowners
Roofs are not universal. In fact, you might be surprised to realize just how many different types of roofs there are to choose from for your next installation. There are asphalt shingles, the most common type of residential roof, to more long-lasting durable types such as cedar shingles. Here's a closer look at all the types of residential roofing we install in London at Davidoff roofing:
Why Choose Us for Residential Roofing

Trustworthy
We treat each residential roofing project as if it were our own and pay it the respect it deserves.  

Quality Workmanship
With 40 years in the industry our contractors provide only the highest quality work.

Flexible Financing
We offer flexible payment options for residential roofs to suit our customers' needs in London, Ontario.  

Certified Contractors
Our contractors are certified in every residential roofing material we use for premium installations.  

Insured
We do everything by the book and are happy to provide proof of insurance for our residential roofing contractors.  

Warranty
We offer warranties on workmanship and manufacturing, so you know that your home is covered.
Book Your Next Project with London's Reliable Roofing Contractors
Protecting your home with a roof that's installed by professional residential roofing contractors is important. Trust the experts at Davidoff Roofing to install your next roof correctly and efficiently with minimal impact on your home. Every homeowner deserves to have a roof that is reliable, long-lasting, and can stand up against varying weather conditions. London and surrounding areas can rely on our skilled professionals to deliver high-quality residential roofing services. For more information and to schedule an estimate on a new installation, inspection, or repair, contact us today.
What Our Customers Are Saying About our Residential Roofing Services
Professional start to finish. We looked at other comparable roofing companies and Davidoff was most attentive to our needs and helping us figure out the best direction to go in based on our individual situation. They were patient as we did our research and made decisions. There were no hidden costs or unwelcome surprises; the job site was meticulous; the roofers were professional (and happy, we could hear them laughing and being collegial as they worked); and a number of payment options were available. 12 year workmanship warranty, coupled with competitive price with similar vendors sold us in the end.
Excellent service performed on time and on budget. Roofers were very professional. The new roof looks amazing.
Davidoff was very professional, timely installation and the staff were all friendly and very effective. They were also very good at cleaning up the worksite at the end of the day and end of the job.
Davidoff was a pleasure to deal with! We had a few quotes from other companies and Davidoff's selection, customer service, warranties, guarantees and pricing far exceeded others. With Davidoff, you know the product is being installed per the manufacturer's installation specifications – which other roofer's cannot guarantee. The team went above and beyond to ensure we were happy with the end result and performed the service in a timely manner. Would definitely recommend Davidoff to anyone.
We just had our porch roof installed by Davidoff as they did our house over 15 years ago which is still in excellent condition . They always clean up after which I remember from the last time . We were pleased then as we are now and would not hesitate to recommend them.
Had Davidoff install new shingles a year ago and couldn't be happier. Professional throughout entire process. Even showed up within 24 hrs following vent damaged from severe wind. Highly recommend.
Frequently Asked Questions
How Long Should a Residential Roof Last?
The longevity of your residential roof depends on a few factors:  
If it was properly installed

If regular roof maintenance is performed 

The type of roof you have: 
How Much Does Residential Roofing Cost?
This question largely depends on the type of roof that is being installed, however most new roofs in Ontario tend to cost somewhere between $2,000 and $11,000. It's important to consider any new roof as an investment. Not only is it key to protecting your home from the elements, but a new roof can also improve curb appeal and increase resale value.  
Is There a Warranty or Guarantee For My Residential Roof?
Yes, we offer warranties on workmanship as well as manufacturer warranties on roofing materials. We're happy to discuss warranties and guarantees in advance of your project. 
Book Your Free Estimate Today and Get Your Project Started