Davidoff Roofing has been a trusted residential and commercial roofing contractor for 40 years. We pride ourselves on quality workmanship, integrity, and honesty. If you're looking for a roofing contractor in London, Ontario but aren't sure which one is best, taking a look at client testimonials will give you a good idea of what you can expect. Browse our reviews below to see why clients love us.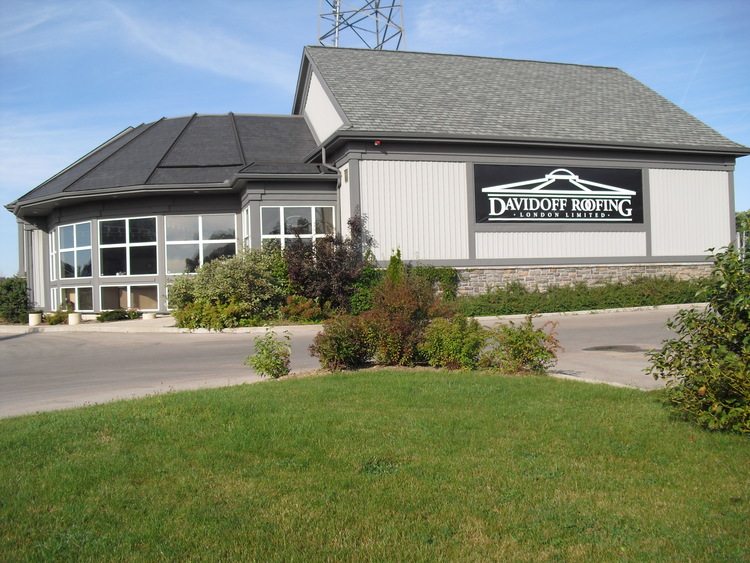 Davidoff was a pleasure to deal with! We had a few quotes from other companies and Davidoff's selection, customer service, warranties, guarantees and pricing far exceeded others. With Davidoff, you know the product is being installed per the manufacturer's installation specifications – which other roofers cannot guarantee. The team went above and beyond to ensure we were happy with the end result and performed the service in a timely manner. Would definitely recommend Davidoff to anyone.
Professional estimate, timely work, completed ahead of original plan. Excellent cleanup by the crew after job completed. Very pleased with the work and would recommend to others.
An absolutely outstanding company, staff and roofing crew! Brent made the quote process very easy to understand and our quote was quite comprehensive. The office staff was extremely helpful. The crew was very polite, exceedingly accommodating and they went above and beyond the contract we signed! The cost was very reasonable given the scope of the job. Our family highly recommends that anyone considering a roof replacement be sure to give priority consideration to Davidoff Roofing!
Dealing with Davidoff roofing from initial inquiry through the decision process, and the installation process was an absolute pleasure. They are professional, customer centered, and highly quality oriented. Davidoff roofing surpassed our expectations for this project. We highly recommend this company. We look forward to working with them on other projects.
Davidoff staff were very professional and did an excellent job. Even when we made a change to our order, it was handled quickly and we were not overcharged for the added work. Even snow didn't slow the install. We are very happy with the result and would recommend Davidoff Roofing to anyone.
Full marks to Davidoff Roofing. The whole process from initial phone call to estimate to replacing our roof and installing a downspout went smoothly. Their knowledge and experience was a great benefit because our roof wasn't a simple tear off and replace. Modifications were required to correct some imperfections in the roof. We would highly recommend Davidoff Roofing.
All staff at this company were clear and courteous from our initial phone call until completion of job. The work was done sooner than we expected – a real bonus when you have a leaking roof! The job was completed in less than 2 days by an expert crew who cleaned up thoroughly afterward. An excellent job was done with quality materials at a reasonable cost. The manager did follow-up onsite quality control inspection to ensure all work was completed in a top-notch manner. My wife and I highly recommend this roofing company.
I enjoyed working with the folks at Davidoff. Quote was detailed, timely and reasonable. Work was done in good time and with attention to detail. As the work progressed, we discussed together changes it became apparent that were needed and these were implemented with no fuss. Staff were personable and friendly. Excellent service. Thanks guys!
I had a great first experience with these guys. Brent was the main person we were dealing with and he was brilliant. Considering our initial need was a relatively small job, he was incredibly responsive and always went above and beyond. We were always made to feel like the customer came first, so I will be calling these guys again when I need my next roof job done!
Very impressed with the sales and service from Davidoff Roofing. They listened to my request and they promptly quoted the work as requested. But they also offered alternative solutions that we had not considered. End of the day we opted for their solution and could not have been happier with the choice. The roof looks great, they came in under budget, and the sales team kept us in communication the whole time. Thanks.
We are thrilled with our new roof and the excellent service that we received from the Davidoff team. The crews were professional, friendly, had a fine attention to detail and were always willing to answer any questions that we had. We learned a lot about roofing and our home throughout the process. Our neighbours were also extremely impressed by the cleanliness of the work site and the extra effort that went into safe work practices. Thanks Davidoff, we couldn't be happier!
Book Your Free Estimate Today and Get Your Project Started