Davidoff Roofing works with some of the best roofing suppliers in the industry. Our commitment to delivering both residential and commercial customers a roof they can count on means that we only trust established material suppliers with the highest quality products.
Roofing Suppliers We Work With
You trust us to give you the best, so we only trust the top roofing material suppliers in the industry. Take a look at some leading suppliers we work with at Davidoff.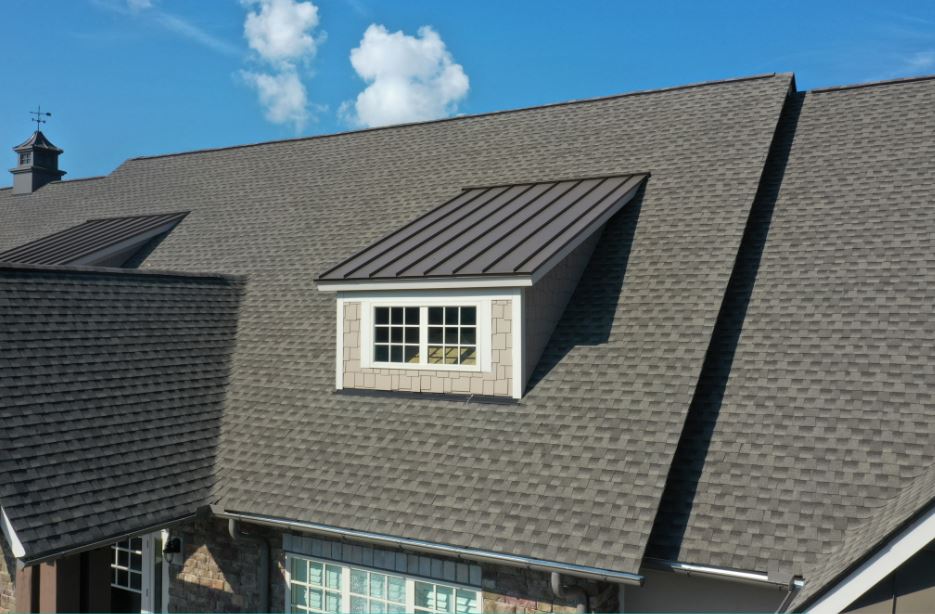 CertainTeed Roofing
CertainTeed offers over 300 roofing material options, including laminate roofing shingles, asphalt shingles, and more. CertainTeed is known as an industry leader because of their extensive selection of top-quality roofing supplies, dedication to sustainability, and education programs for roofers.
Firestone Building Products
Firestone specializes in EPDM (Ethylene Propylene Diene Monomer) roofing systems, as well as TPO (Thermoplastic Polyolefin) single-ply roofing membranes for commercial buildings. They also offer high-performance metal roofing, modular roofing, and more that are suitable for residential installations.
Velux Skylights
Velux Skylights creates a full collection of skylights, sun tunnels, roof windows, and lighting options for flat roofs. Velux skylights are known for their durable, high-quality builds and high-end materials.
Dec-Tec
Dec-Tec redefines outdoor surfaces by offering some of the most innovative roofing solutions. The company focuses on surface membranes for walkable rooftop areas, but also offers the CoolStep Line, which reflects solar energy and keeps rooftops cool.
Duraflo
Duraflo is an industry leader in rooftop ventilation. With a full selection of roof and ridge vents, exhaust vents, soffit and gable vents, and roof flashing, Duraflo products complete a roof system.
Carlisle SynTec Systems
Carlisle SynTec provides a complete collection of top-quality EPDM, TPO, PVC, and FleeceBACK roofing membrane systems. With industry-leading protection and a commitment to sustainability, Carlisle SynTec is one of the most trusted names in commercial roofing.
Vicwest
Vicwest offers nature-inspired metal roofing tiles for residential properties. The company also focuses on roof-deck systems for commercial properties that offer environmental value.
Ideal Roofing
Ideal Roofing serves up a collection of steel roofing and finishing options, including roofing tiles, steel roofing shingles, and standard metal roofing. Steel roofing tiles are available from Ideal Roofing in over 50 colours.
Euroshield Roofing
Euroshield delivers modern roofing made from recycled tires that are built to withstand years of use. From access to an impressive collection of styles, Euroshield offers a valuable warranty and uses sustainable materials that you can feel good about using on your roof.
Kaycan Building Products
Kaycan offers a full collection of exterior home improvement products. Known for their vinyl siding, the supplier also makes some of the most sought-after vinyl necessities for roof finishing, such as vinyl trim and soffits.
Royal Building Products
Royal Building Products offers a comprehensive lineup of high-end building products, including roofing, as well as soffits and fascia and rain-ware to create a full roofing system. Royal Building Products offers natural-looking composite roofing materials made by DaVinci Roofscapes.
Reach Out to Davidoff Roofing's Specialists Today
By keeping a connection with the best roofing suppliers, we always have access to the necessary materials to roof your residential or commercial property. We work with suppliers that produce the highest quality products to deliver you quality workmanship. Reach out to Davidoff Roofing to learn more about our roofing services.