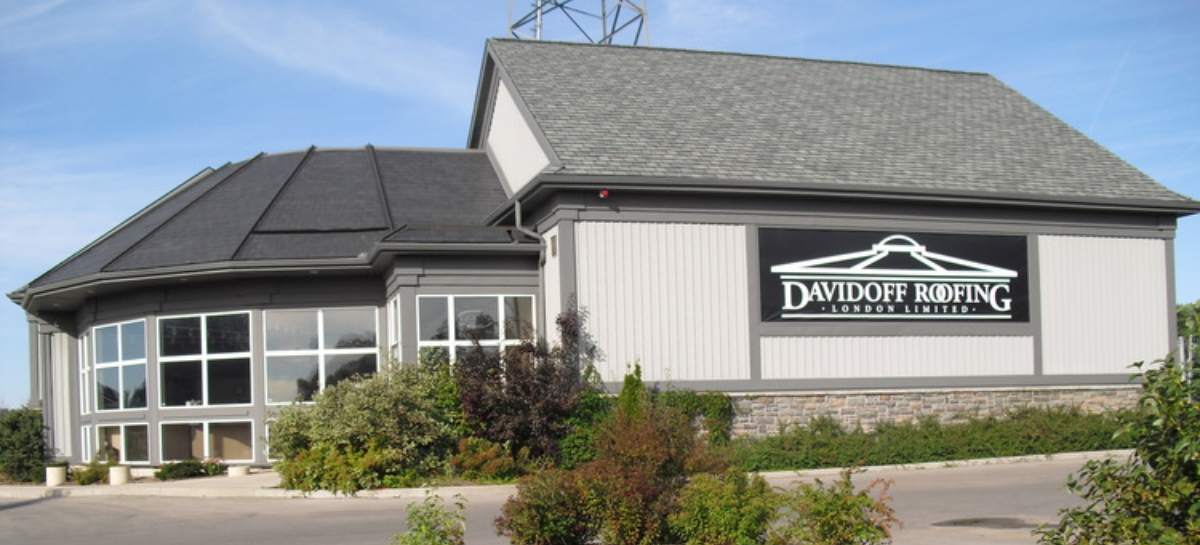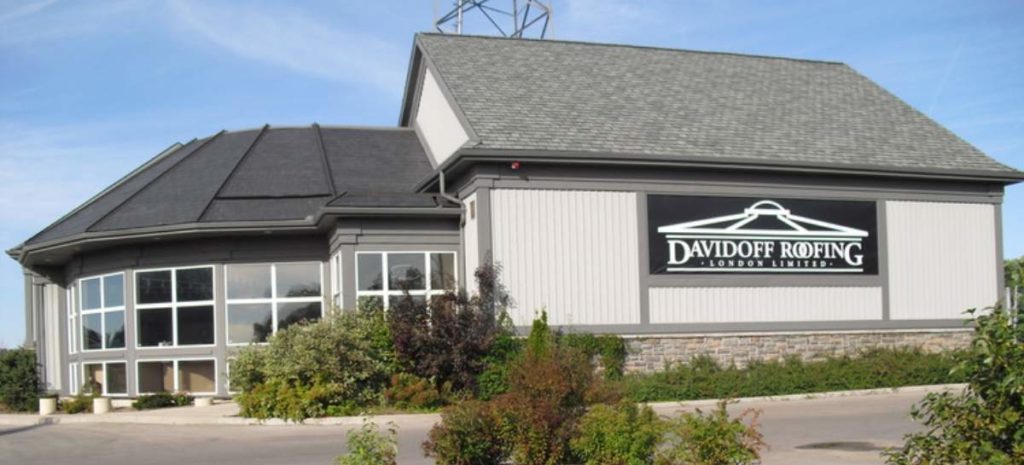 Davidoff has been Southwestern Ontario's most trusted roofing contractor since 1983. This is because we put our clients and their needs first. We understand that your roof is a serious project and that it is important to take the time to ask questions and get to know your roofing company. Here are some of the most frequently asked questions we receive from the home and business owners we work with.
Working with Davidoff Roofing
Is your roofing company licensed and insured?
Yes. At Davidoff, we do everything by the book. We're happy to show you our license and proof of insurance before we start your project.
How long have you been in business?
We've been in business since 1983. In our nearly 40 years of business, we've always emphasized quality workmanship and customer satisfaction, helping us become one of the most trusted roofing contractors in Southwestern Ontario.
Is there a warranty or guarantee?
Yes, we offer warranties on workmanship as well as manufacturer warranties on roofing materials. We're happy to discuss warranties and guarantees in advance of your project.
What roofing material do you use?
We offer various types of roofing materials and styles, from conventional asphalt shingles to steel roofing to cedar roofing to even slate, copper and composite tiles. We work with brands that include CertainTeed, VicWest, Soprema, EuroShield and more.
Do you offer a scheduled maintenance program?
Absolutely. One of the best ways to ensure roof longevity is to make sure it's routinely inspected, and any repairs are carried out accordingly. We're more than happy to work with residential and commercial property owners on a roof maintenance program so that any small issues can be detected and resolved before they become larger ones.
What payment options are available?
We offer payment through credit cards, debit, and cash.  
Yes, we offer flexible payment options for residential and commercial roofing projects to suit your needs. Contact us today to learn more about our financing options and which one is best for you.  
What types of roofing projects do you install?
Our roofing contractors are trained and certified in installing various types of commercial and residential roofing materials. No matter your roofing project, you can count on Davidoff Roofing to get the job done.  
What is your service area?
We are available to complete roofing projects throughout Southwestern Ontario whether it be for home or business owners.  
Do you offer services outside of roofs? 
Yes! We have decades of experience in installing, replacing and repairing the exteriors of homes. We offer these exterior home services:
Our Roofing Services
What options do I have when it comes to re-roofing?
If your roof cannot be repaired or it doesn't make sense to repair your roof considering the extent of damage, then we suggest replacement be carried out.  Contact us today for more information and to better understand all your re-roofing options.
How do I know my roof needs to be replaced?
In addition to older age, signs to look for that indicate roof replacement is imminent include shingles losing granules, extensive moss/algae growth, curling and warped shingles, and missing shingles.
How long will my roof last?
The answer to this question largely depends on the type of roof and how well it's maintained. For instance, slate and copper roofs can last for upwards of 100 years. Asphalt roofs, which are the most common, typically last for about 20-25 years. Aside from maintenance and roofing type, various other factors play a role in roof longevity, including climate and initial installation.
What will my new roof cost?
This question again largely depends on the type of roof that is being installed, however most new roofs in Ontario tend to cost somewhere between $2,000 and $11,000. It's important to consider any new roof as an investment. Not only is it key to protecting your home from the elements, but a new roof can also improve curb appeal and increase resale value.
Do I need to replace my roof if it is leaking?
Not necessarily, the important thing here is to call in a roofing expert as soon as you notice the problem before it gets out of hand. If your roof only has one or two leaks, it may just need repairs rather than a full replacement. You can also prevent leaks by keeping up on your roof maintenance. Read our guide on how to deal with a leaking roof for more information.
What are common roof problems?
Some common roofing problems include:
Leaks
Moss
Damaged Gutters
Animals
Broken shingles
If you are experiencing any of these roofing problems, contact the roofing experts at Davidoff Roofing.
Can I replace my roof in the winter?
Yes, you can. If you are dealing with a significant roof problem, it's important that you deal with it as soon as possible – even if it's the middle of the winter.
How often should you clean your gutters?
It depends on what kinds of trees and foliage grow near your home, but ideally you should clean your gutters at least 2-3 times a year.
What is the best time of year to replace a roof?
While roofs can be replaced year-round, temperatures are typically more favorable in the fall for a roof replacement.
How long does it take to install a roof?
Depending on the size and condition of your home's roof, a roofing job typically takes 2-3 days.
How should I prepare my home for a roof replacement?
Here are some ways you can prepare for your roof replacement:
Clear out your yard of any objects or debris to ensure our contractors can easily move around.
Leave your driveway clear for our Davidoff Roofing truck.
Remove anything of value inside your home that may shake or fall down as we complete your roof installation.
You can learn more about what to expect on our roof replacement process page.
Can I be home while my roof is being replaced?
Yes, you can. We will do our best to minimize any disruptions.
Is a new roof a good investment?
Installing a new roof on your home is considered one of the top return-on-investment renovations on your home. It can increase curb appeal, improve your home value, help save on energy costs, and can prevent damage in the winter.