Whether it's the range of colour offerings, fast installation or affordability, there are several reasons why asphalt shingles are the most popular roofing style in North America. From strip to dimensional to luxury, asphalt shingles come in a variety of different styles to complement the features of any home, and when installed correctly can last over 25 years.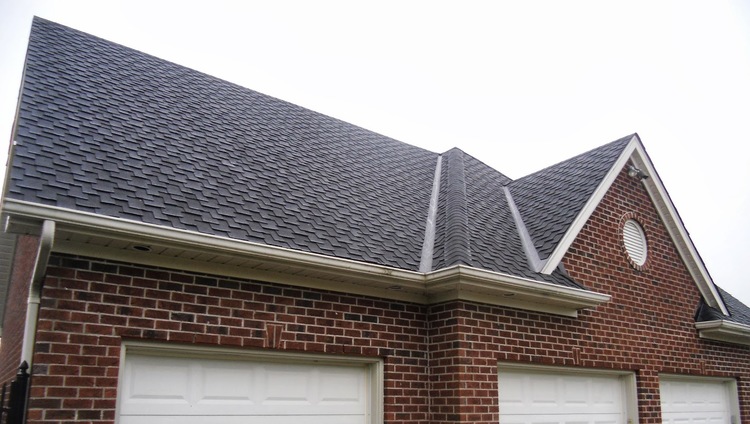 Choose the Right Shingles for Your Property
There are three main types of asphalt shingles: strip, dimensional and luxury. Here's a closer look at each:
Strip Shingles:
Strip shingles (also known as 3-tab shingles due to the cut of the shingle) are the most basic type of asphalt shingle. Made with a single layer of asphalt, strip shingles take on a flat, slate-like look.
Dimensional Shingles:
Also known as architectural shingles, this is the most popular type of asphalt shingle. They're comprised of two or more layers of asphalt and are thicker overall.
Luxury Shingles:
The superior type of asphalt shingle, these are as well-made as they are aesthetically pleasing.  Luxury shingles usually are made up of a blend of asphalt and other materials that make them heavier than their natural counterparts, allowing them to withstand high winds, hurricanes, snowstorms and hail.
Benefits of Asphalt Shingles
Why are asphalt shingles the most popular roofing material? Here's a look at some of the key benefits:
Variety: In addition to the three main types of shingles, asphalt shingles are available in a variety of colors to match any home or property.
Affordability and availability: Asphalt is among the most affordable type of roofing shingles, and these shingles are also widely available and easy to manufacture.
Long-lasting: When installed correctly, asphalt shingles can last for over 25 years before replacement is necessary.
Low maintenance: Asphalt roofs are also easy to maintain over time and any necessary repairs can generally be carried out quickly and conveniently. 
Get Your Project Started with Our Asphalt Roofing Experts
To learn more about the value of asphalt shingles, contact us at Davidoff Roofing today. We'll be happy to outline the benefits of asphalt shingles, help you select the right style and color for your home and, ultimately, professionally install it so you can ensure your roof is protecting your home properly. Contact us today for more information and to schedule a consultation with our roofing contractors in London, Ontario.
Frequently Asked Questions Regarding Asphalt Roofs
How long do asphalt shingles last?
If installed properly and the roof is well maintained, asphalt shingles should last over 25 years before replacement is necessary.
Are asphalt shingles expensive?
While any new roof is an investment, asphalt shingles are among the least expensive of all roofing materials offered today.
What are the signs that your asphalt shingles should be replaced?
Other than old age, some signs to look out for that indicate replacement may be necessary include cracked, curled or cupped shingles, a lack of granules on shingles, and if you're spending more on repair and maintenance than what the roof is likely worth.