Davidoff Roofing has been providing London, Ontario residents with reliable and high-quality roofing and exterior renovation services for 40 years. We take great pride in our team's ability to provide quality workmanship and customer service to our residential and commercial customers.
If you'd like to work for a reputable company that offers exciting and challenging roofing projects, please take a look at our current job openings.
Current Postings
Roofer
---
Davidoff Roofing is seeking an experienced Roofer to join our team in London, ON. If you have 1 year roofing experience and would like to work in a dynamic, fast-paced environment, please apply today.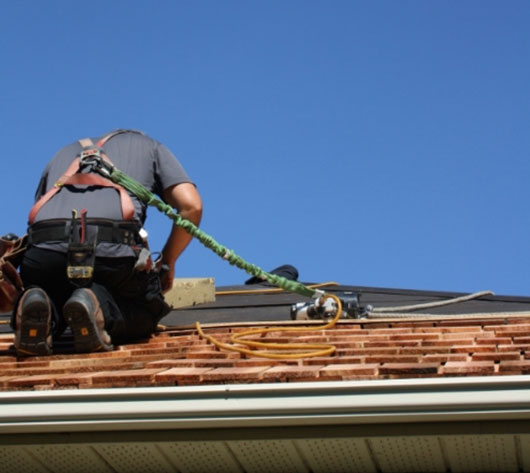 Primary Responsibilities:
Transport and load/unload roofing materials in truck
Lay new roofing materials such as asphalt, wood, and steel for both commercial and residential buildings
Inspect roofing for damage and perform any needed repairs
Clean rooftops by removing any debris (leaves, ice, etc.)
Install insulation materials underneath roofs
Use hand tools such as hammers, pneumatic nailers and power tools
Follow safety rules
Able to complete projects in a given timeline
Required Skills & Qualifications:
Experience as a roofer or a similar role in construction
Excellent carpentry skills
Experience using various hand tools and equipment (scaffolds, pneumatic nailers, etc.)
Ability to follow safety rules
Physical strength and good balance
Ability to work at heights for long hours
An apprenticeship or license in roofing or relevant field is a plus
Strong communication and teamwork skills
Indepth knowledge of roofing procedures, techniques and specialties
Strong work ethic and desire to perform quality work
Apply Now
"*" indicates required fields