Metal roof installations continue to trend high, and their popularity is only expected to grow. Aesthetically pleasing panels, colours, and improved longevity rank among the reasons why residential and commercial property owners now rely on steel and metal roof materials. At Davidoff Roofing, we utilize industry-leading roof products from VicWest to deliver proven benefits to our London, Ontario, community members.
The industry has quadrupled during the last decade as steel and metal roof products integrated advanced technology. Today's metal roofs enjoy wide-ranging colours, design innovations, and have energy-saving benefits. These panels also outpace many other materials in terms of environmental responsibility. If you are planning new construction or want to replace an aging roof, steel and metal remain tried-and-true solutions.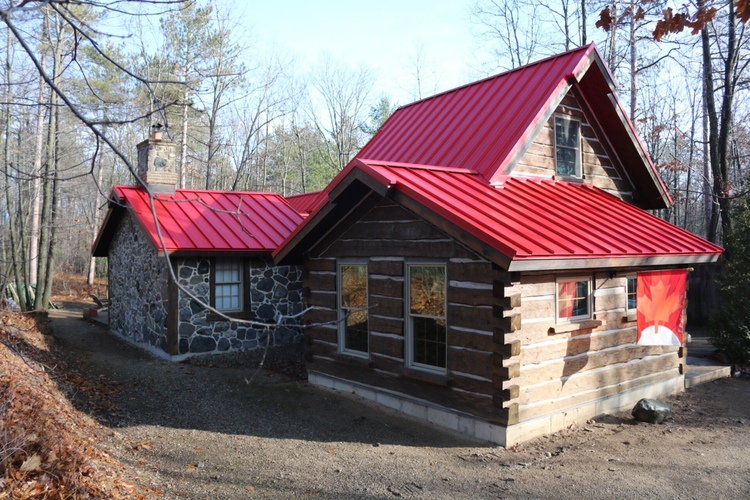 Choose the Metal Roofing Panels for Your Property
At Davidoff Roofing, we advocate for steel and metal roof installations because they offer property owners valuable flexibility. The VicWest products we employ can be seamlessly crafted and installed to augment a structure or blend into its architectural design. These leading products include the following.
Tradition 100 Roofing Panels:
These lovely panels can be designed to meet the challenges of straight and curved sloped roofs. They enjoy the flexibility to follow a building's roof and façade contours.
Marquis Roofing System:
This metal roof system delivers top-tier insulation by leveraging thermal clip mounts. Its strategic designs also offer enhanced resistance to moisture penetrations.
Prestige Interlocking Roofing System:
This interlocking system hides fasteners to augment the metal roof's aesthetics. By selecting subtle colour variations, the system helps improve property values.
Although choosing the perfect metal roof may seem complicated, our team works with home and commercial property owners every day. The experienced professionals at Davidoff Roofing can walk you through the process.
Benefits of Metal Roofing Systems
It's essential to understand that metal roof materials, cladding, and decking remain a preferred alternative for many home and commercial property owners. The VicWest products and materials we utilize provide significant benefits that others may not. These include the following.
Environmentally Friendly:
These metal roof materials are considered 100 percent recyclable.
Increased Longevity:
Metal roof installations can last more than 50 years. That figure far exceeds other materials.
Energy Efficient:
New designs prove to be increasingly energy-efficient. A metal roof helps reduce the reliance on fossil fuels and can earn a property owner LEED certification.
Along with these quantitative benefits, metal roof designs can augment the curbside appeal of a residential or commercial building. That aspect typically helps property owners garner prompt offers at or above the asking price.
Get Your Project Started with Our Metal Roofing Contractors
When everyday people look at the wide-reaching measurables, metal roof installations outpace other options. They last longer, save energy and add value to an existing building or new construction project. If you are weighing your options, contact Davidoff Roofing for a metal roof consultation today.
Frequently Asked Questions Regarding Metal Roofs
Does a Metal Roof Lower Your Insurance?
It's not uncommon for insurance companies to look favourably on metal roofs. A metal roof often proves resistant to severe weather, hard impacts, and are fire resistance. Although insurance coverage differs, a metal roof may save you money.
Does a Metal Roof Add to Your Home Value?
The short answer is: Yes. A metal roof typically improves property value based on longevity, energy efficiency, and appearance.
Does a Metal Roof Need to be Vented?
All roofs require appropriate ventilation for proper airflow and structural health. Quality metal roofs often include self-ventilation systems.