For over 40 years, Davidoff Roofing has been an industry leader in providing quality commercial and residential roofing services in Strathroy, Ontario. Our certified team provides reliable solutions for residential and commercial roofs, as well as home exterior solutions and repairs. We use the latest materials, trained professionals and advanced methods to execute projects safely and quickly.
Roofing Services Provided in Strathroy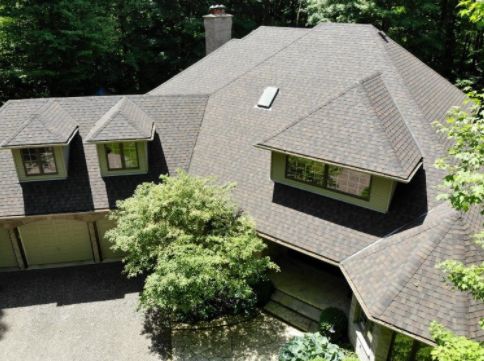 As a Strathroy roofing contractor, we understand that a home is the largest investment many families make in their lifetime. We are committed to providing our valued community members with the finest workmanship for their roofs – which serve as first-line defence against water damage and energy loss. We offer comprehensive care, from initial inspections through final repairs. Our residential roofing services in Strathroy include:
Residential Roof Replacements & Restoration
Home Roof Maintenance & Inspection
Residential Roof Repairs
New Roof Installation
We offer comprehensive commercial roofing services for businesses of all sizes. Our experienced technicians provide you with exceptional customer service and quality workmanship, ensuring that your commercial roof lasts for years to come. We have decades of experience installing, repairing, and maintaining Flat, TPO, and EPDM roofing systems, among others. Our commercial roofing services in Strathroy include:
Annual Roof Maintenance
Commercial Roof Installation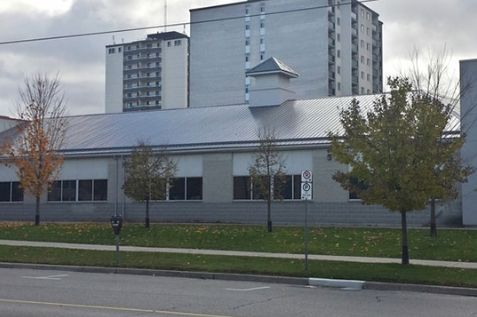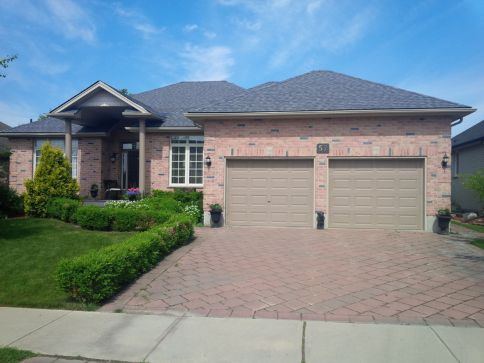 From eavestrough and gutter guard cleaning to siding installation and repair, Davidoff Roofing's team of highly skilled professionals can handle any home exterior project. We're committed to customer satisfaction and ensure the job is done right the first time. Our home exterior services in Strathroy include:
Areas Served in the Strathroy Area
Our dedicated team of professional roofing contractor's service communities that surround Strathroy such as:
Komoka
Mount Brydges
Lobo Township
Watford
Denfield
Trusted Roofing Contractors in Strathroy
With over forty years of experience in providing residential and commercial roofing services, Davidoff Roofing has earned a reputation for delivering superior roofing installation, repairs, and maintenance services. Our experienced team offers a variety of roofing and home exterior services to suit your specific needs in both new construction and existing buildings. You can expect excellent customer support and quality workmanship throughout the entire process. Contact us today to get a free consultation on your roofing project.