If you notice that your commercial roof has leaks, sustained damage, or is breaking down due to old age, you need to speak with commercial roof repair and restoration professionals to examine the issue. With a proper examination, certified commercial roofers can determine what type of professional attention is needed. Trust the professionals at Davidoff Roofing to complete a full inspection of your commercial roof to determine the necessary repairs and restoration needed to restore it back to a functioning roof.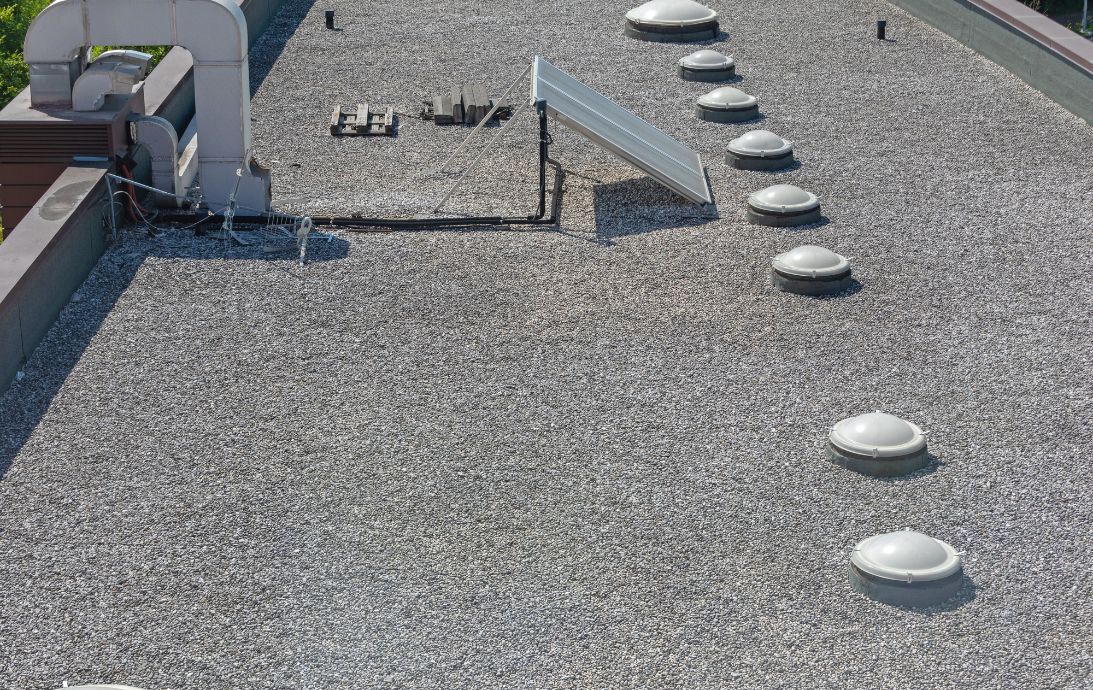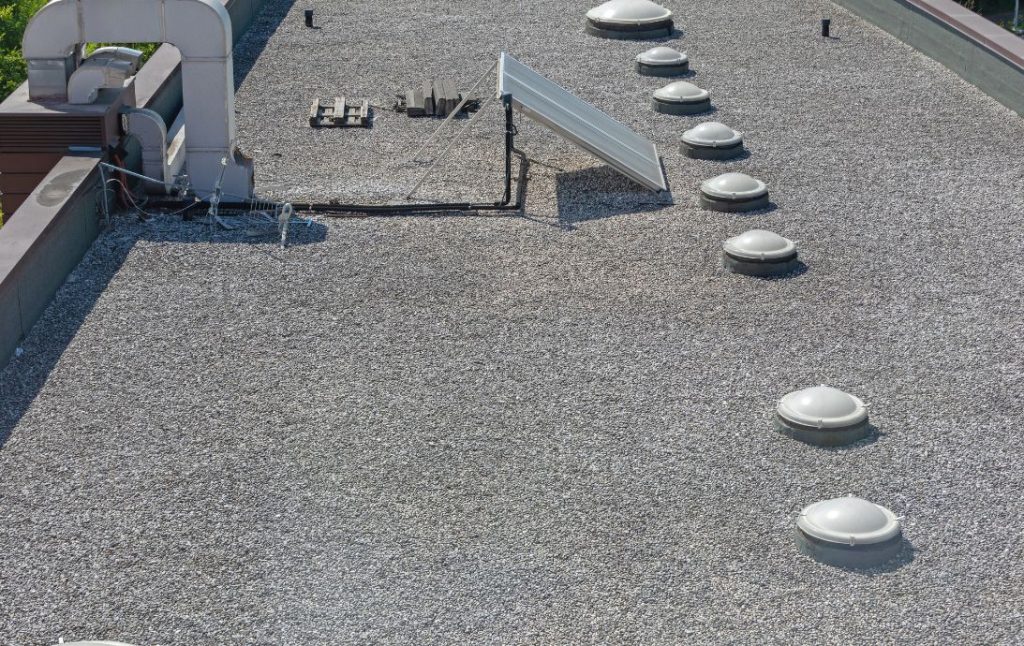 Why Commercial Roof Maintenance Is Needed
Your commercial roof protects your assets. When it becomes damaged, it can quickly become a liability. With professional commercial roof maintenance, you prolong the lifespan of the existing roof by tending to small issues that can become bigger problems. Maintenance may involve reattaching flashing, resealing vents, or even patching small holes. It is best to have a regular roofing maintenance plan to protect the duration of the materials.
At Davidoff Roofing, we've been dedicated to repairing, restoring, and maintaining commercial roofs for over 40 years. Our roofing contractors are highly skilled and committed to completing industrial roof repairs that exceed client expectations.
Types of Commercial Roofing Materials We Repair and Restore
We are experienced in various types of roofing materials and can provide industrial roof repairs and replacements for:
Why Choose Us for Commercial Roof Repairs and Restoration

Trustworthy
We treat each commercial repair and restoration project as if it were our own and pay it the respect it deserves. 

Quality Workmanship
With over 40 years in the industry, our commercial roofing contractors provide only the highest quality work. 

Flexible Financing
We offer flexible payment options for commercial roof repairs and restoration services to suit our customers' needs.  

Certified Contractors
Our contractors are certified in every material we use for premium commercial roofing projects. 

Insured
We do everything by the book and are happy to provide proof of insurance.

Warranty
We offer warranties on workmanship and manufacturing, so you know that your business is covered. 
Professional Commercial Roof Repairs and Restoration
The better maintained your commercial roof is, the more your commercial property is protected. Roof repair and restoration are critical parts of roofing maintenance, and Davidoff Roofing can help. If you have a commercial roof that needs our attention, reach out to us to learn more about commercial roof maintenance options.
Frequently Asked Questions
What are the signs you need commercial roof maintenance?
A commercial roof can last between 10 to 15 years but wear and tear is bound to happen throughout its life span. Here are signs to look for that show it's time for commercial roof maintenance:
It has been more than a year since roof maintenance has been performed
You notice small issues like leaks around ventilation pipes
Flashing has become dislodged
What are commercial roof repairs?
Commercial roof repair projects are explicitly targeted at mending one area of the roof. If a roof inspection shows signs of leaking from one specific area, roof repair is likely the best option. A few factors to consider while determining if roof repair is the best option include:
How much of the roof needs to be addressed?
How old is the roof?
Is the area of repair due to material degradation or age?
Is it more financially feasible to repair the damage or replace the full roof?
What is commercial roof restoration?
Commercial roof restoration is essentially a complete replacement of some elements of the roof when it comes to older materials. For commercial flat roofs, this is often necessary due to materials deteriorating or not being as advanced as they should be for adequate protection. Also, roof coatings fall into the restoration category. For instance, some roofs need to be re-coated after 10 years to prolong their longevity. Roof restoration may be needed if:
The roof is outdated, possibly more than 20 or 30 years old
There are more advanced roofing options available
The roof no longer offers adequate property protection
The roofing membrane has perforations, leaks, or missing components
What is the average cost of a commercial roof replacement?
The average cost of a commercial roof replacement can depend on many factors such as the roofing material, severity of damage, and the replacement process. On average, you can expect to pay anywhere from $6 per square foot to as much as $20+ per square foot. Your commercial roof replacement specialist from Davidoff Roofing will be able to provide a more detailed cost breakdown for your specific project.
Book Your Free Estimate Today and Get Your Project Started